In mid-August a group of 7 anglers threaded our way through the Canadian Covid process to become the first American's to set foot at Arctic Lodges in the last two years!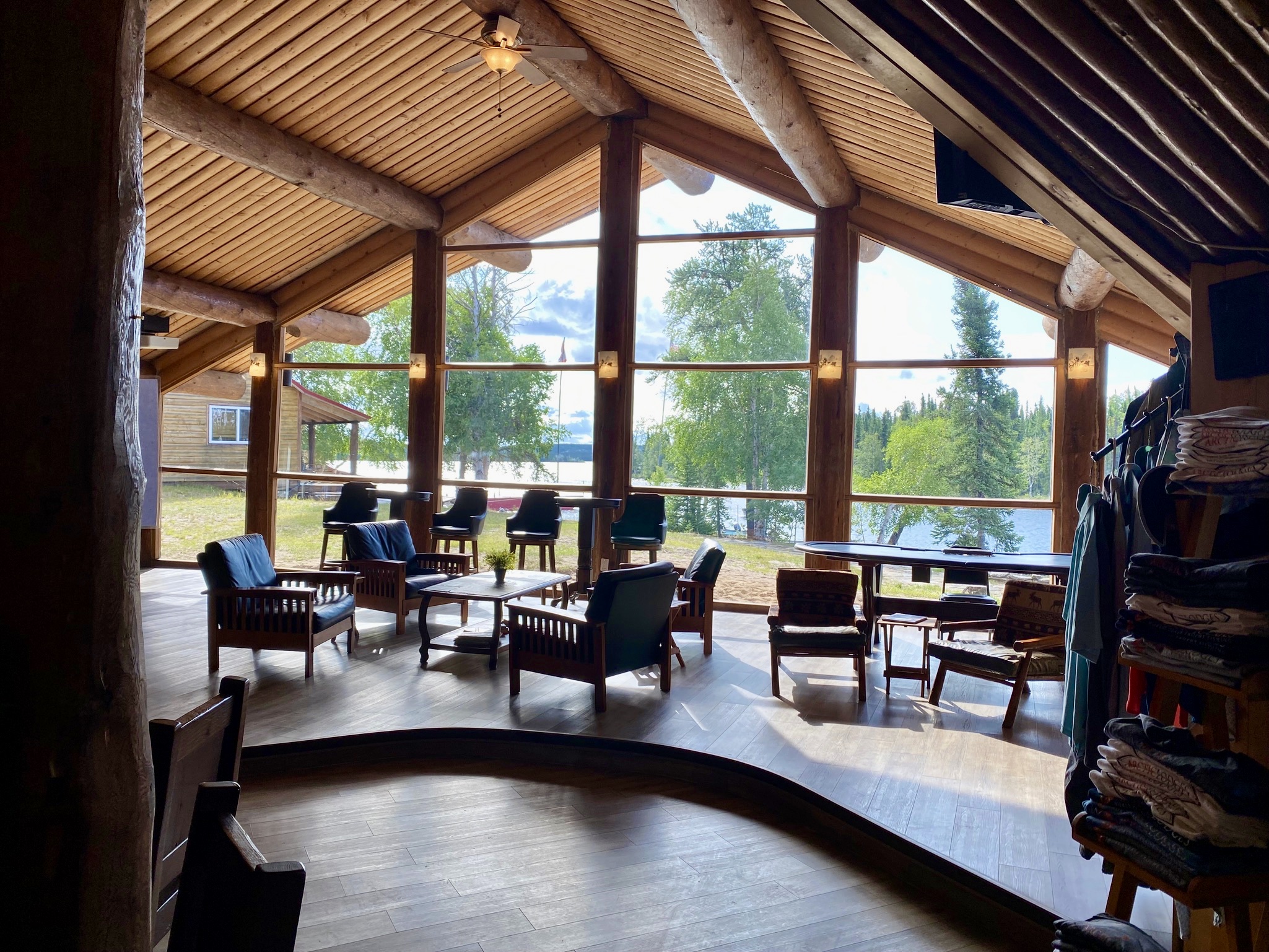 Arctic Lodges is located on Reindeer Lake in Northern Saskatchewan. Reindeer Lake is the 24th largest lake in the world and the 9th largest in Canada (by area). There is 5,700 miles of quality shoreline amounting to 2,000,000 acres of water to fish for Northern Pike, Lake Trout, Arctic Grayling and Walleye, the grand slam of Canadian sport fishing! There are thousands of islands and plenty of rivers and creeks that make for a thriving fish habitat.
Arctic Lodges is over 65 years old and is currently owned by Kelly and Andrea Littlechilds. We flew into their private runway then took a 10 minute boat ride to the Lodge. They commonly will host around 16 guests in spacious cabins each with a wood burning fireplace. They are also in the process of modernizing some of the cabins to hold families of 4 or more. We found the cabins to be large and clean. The showers could use a little more water pressure but the hot water was plentiful after a long day of fishing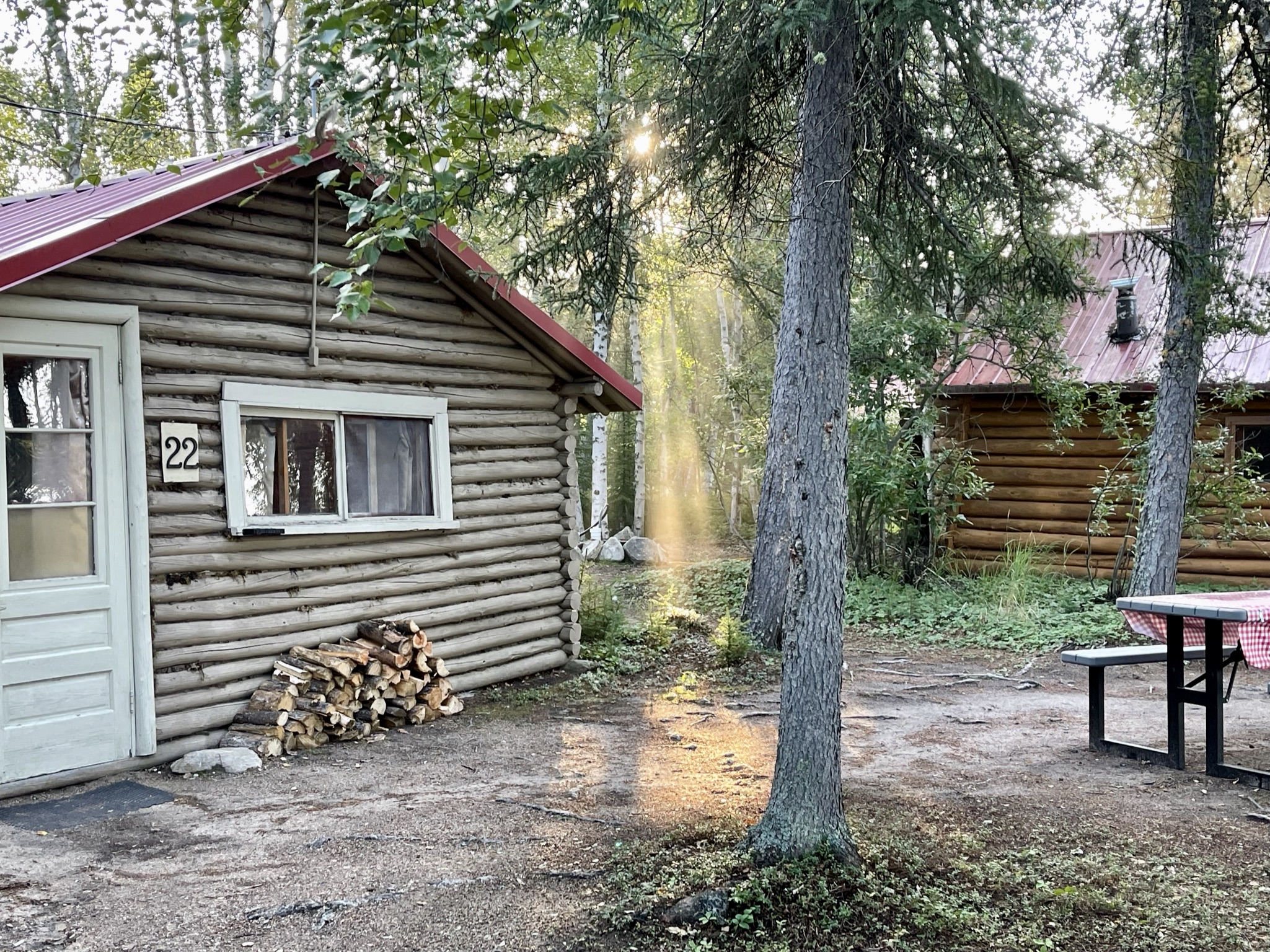 The main lodge is perfect for gatherings at breakfast (cooked to order) and for cocktails and dinner in the evening. Dinners are prepared by an award winning chef. For your last dinner of your trip, he puts on a gastric show that he named Feast of Fire. He hosts the 8 course tasting menu and is a riot! It's a great ending to the week!
The lodge also has an area to shoot pool and play cards. There is a decent tackle and clothing shop also located in the main lodge.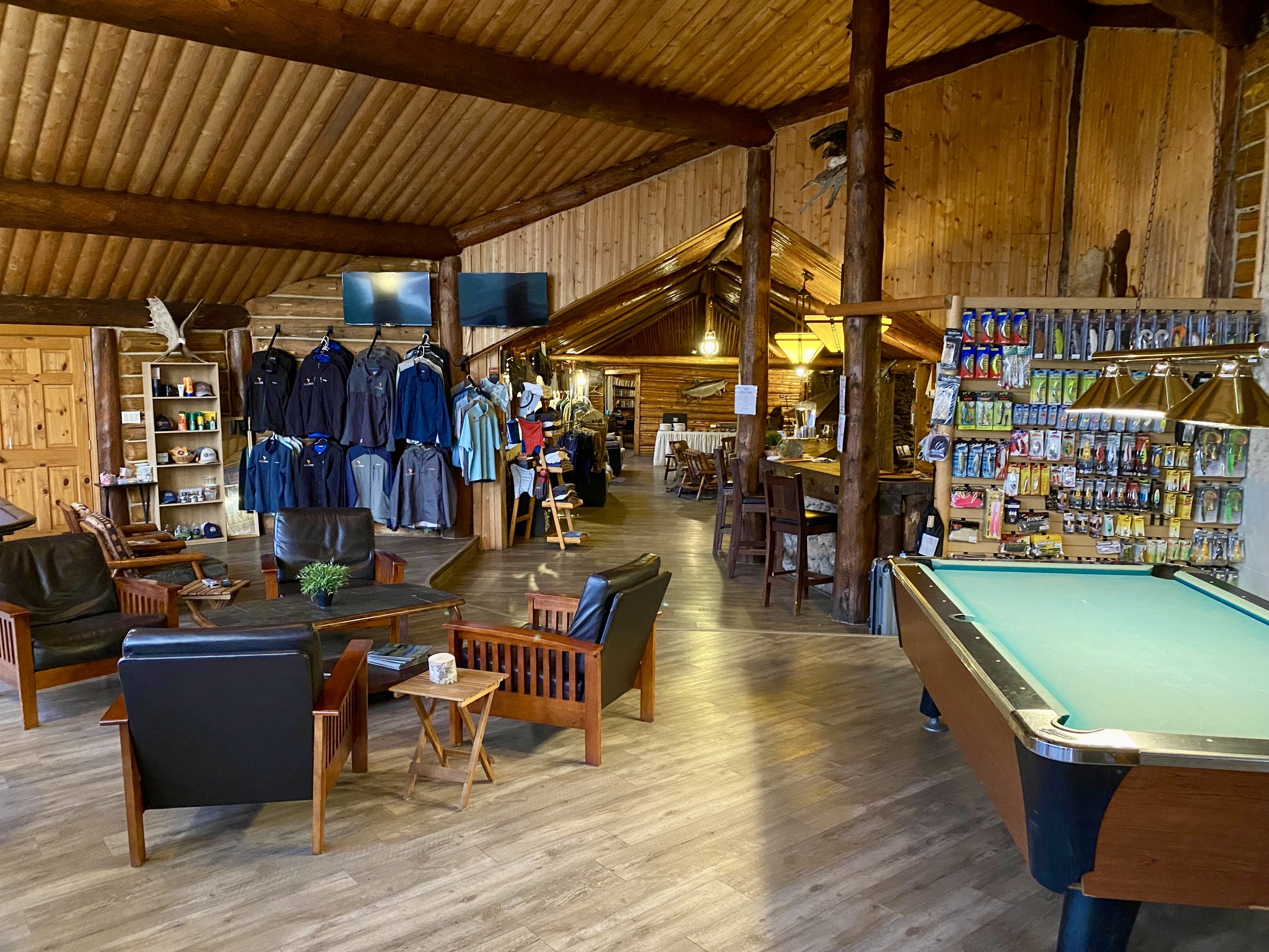 The owners and their staff rate right up with the best of the best. As an example, when one of our group had to participate in a Board of Directors meeting remotely back in the United States, they opened the lodge just for him at 4am and had coffee brewed and waiting. That is over the top service! The staff are friendly and accommodated our every request with a smile.
With a lake the size of Reindeer, there is no need for any fly-outs to other lakes and as such, Arctic Lodges doesn't offer that option. Our guides were all professional and have guided many years on the lake. Some of them have guided for decades. All of them were friendly and put us on plenty of fish without the need of electronics, (although every boat is equipped with Lowrance depth finders).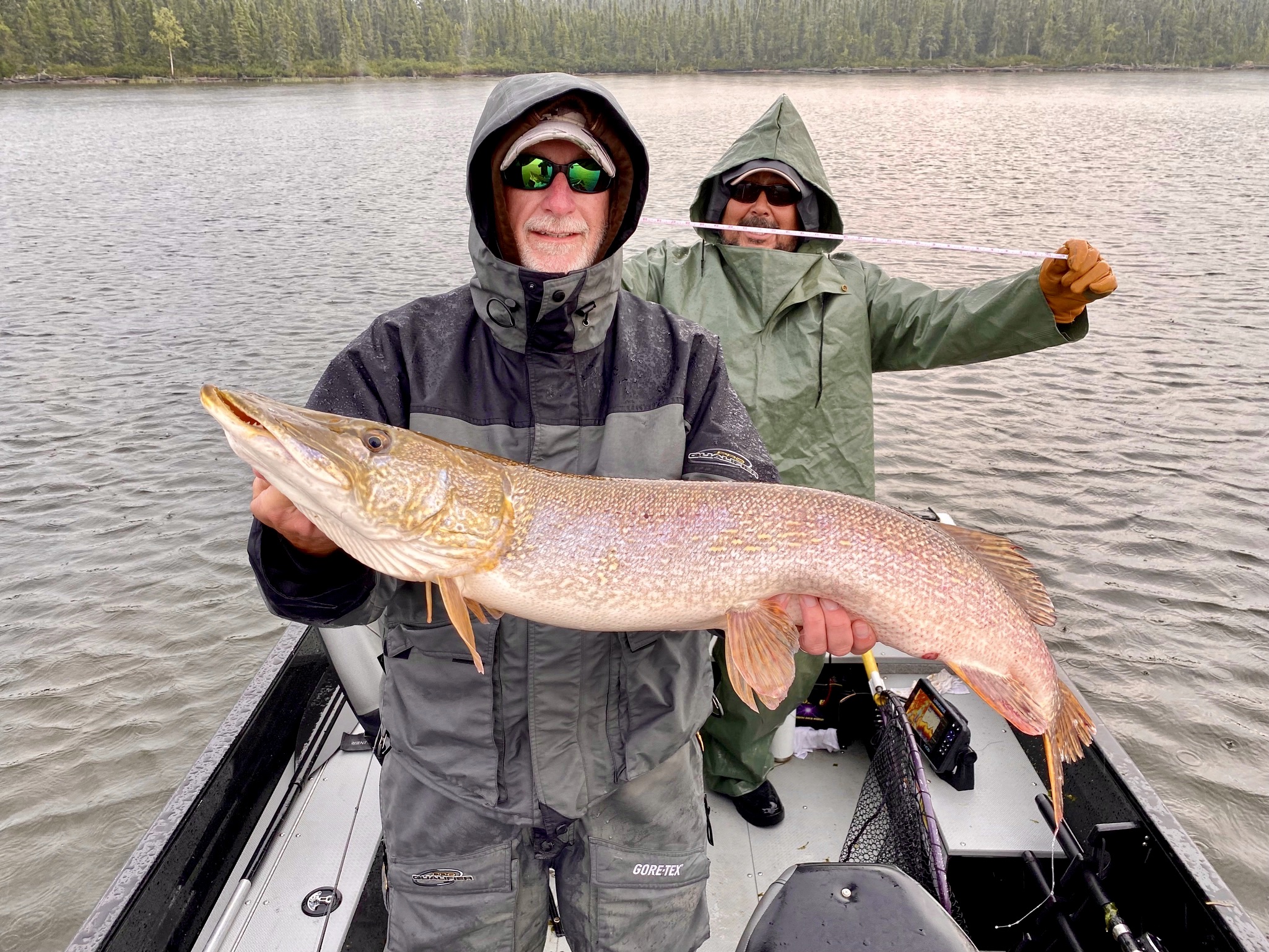 During our four days of fishing the lake we encountered all types of weather, Wind, chilly temps, sun, rain, clouds and hail. Yet we were still able to catch and release on average about 80 fish per boat per day. Our final day, we traveled 32 miles north and boated around 160 fish between my partner and I. The trophy count was 5 trophy Northern Pike among our group of 7 with the largest measuring 45" (a HOG)! Mepps spinners and Syclops spoons along with Johnson Silver Minnows (weedless) were the overall favorites for lures.
Kelly and Andrea will be using the offseason, as they do every year, to continue their modernization of cabins and can't wait to welcome back more American's next year. We will be one of those groups as we thoroughly enjoyed our visit to Arctic Lodges and have awarded the Littlechilds with our prestigious "Golden Lure Award" for outstanding fly-in fishing lodge! You will not be disappointed with the fishing and accommodations at Arctic Lodges!